Filing and Computer Management
Automated Filing
D

ocuments are filed into a predetermined location, avoiding the need to search for filing codes. This minimises filing location errors and standardises the office.


Automatically inserts data onto Forms
A

utomatically insert projects and contacts database information specific to the project into the document being created. Avoids look-ups and errors and minimises typing.


Insert Logo onto forms
L

ogo held in memory and automatically inserted on to documents. Saves printing onto letterheads (time) and minimises computer memory demands for saved documents.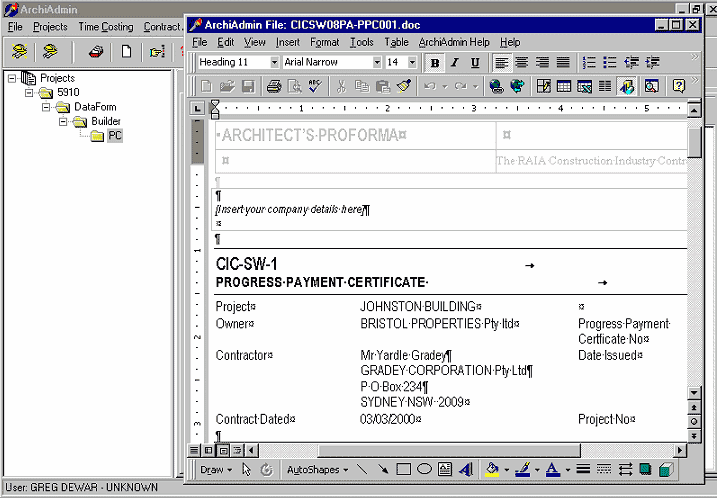 Document Issue Log
L

ogs when documents are created, sent, emailed etc and stores notes. Enables fast look up and recovery. QA attributes.


Project templates
S

tores work flow attributes and directs the user to templates. Enables fast repeat of similar previous project.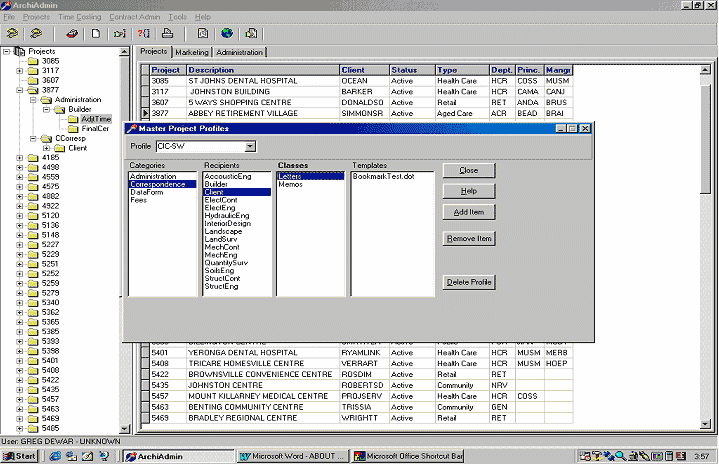 Documents and Forms Templates
F

orms and Document Templates available for particular projects and situations. Minimises typing.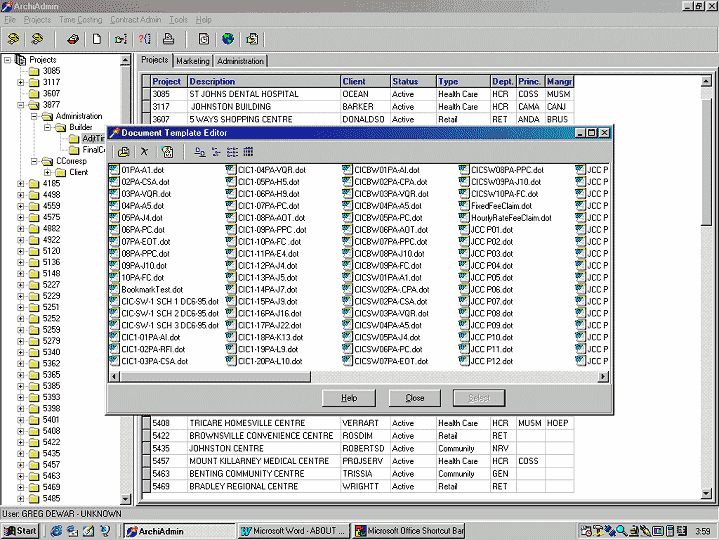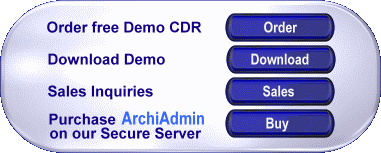 | | | |
| --- | --- | --- |
| Would you like to comment on our product, web site or other issues? | | ArchiAdmin is awarded to be featured for a Construct IT Case Study. |

ArchiAdmin system requirements:

IBM Compatible PC with Windows 3.x, Windows 9x, Windows 2000 or Windows NT.
Minimum hardware required is a 486DX2-66 with 16Mb RAM and CD-ROM, however the recommended system is a Pentium 120 (or better) with 32Mb RAM and CD-ROM.



Home | Main | About | Features | Demos | Orders | Training | Links | Support | Sales | Site Map
ArchiAdmin
PO Box 300
KENMORE Q 4069
Mob: 0450 485 534